Neuroscience Graduate Students
Each year in early March, the BMRI and Neuroscience Graduate Program combine and spend a weekend away from the city and their resepective labs. The Retreat serves two main purposes: to update each other on current events, science, and achievements, and to bring everyone together in an informal setting for a friendly bonding experience. Students and faculty both enjoy the Retreat and it is an event we look forward to all year. 
In 2019, the program ventured to the Interlaken Inn, nestled by the Berkshires. Students and faculty woke up to an early  wintery-filled bus ride to Connecticut.
Upon arrival, students and faculty gathered for breakfast before a series of talks from both students and faculty. The program began with a student talk by MD/PhD student Susan Duan of the De Marco lab. Following, faculty talks were given by Giuseppe Faraco, Assistant Professor of Neuroscience and Yumeing Li, Member of the Chemical Biologay Program at Memorial SLoan Kettering Cancer Center. A few coffee breaks later and after lunch, our talks concluded with a presentation by Xihe Xie, PhD student in the Ashish Raj Lab and culminated with a presentation by our new Director, Li Gan, Ph.D., for the Helen and Robert Appel Alzheimer's Institute.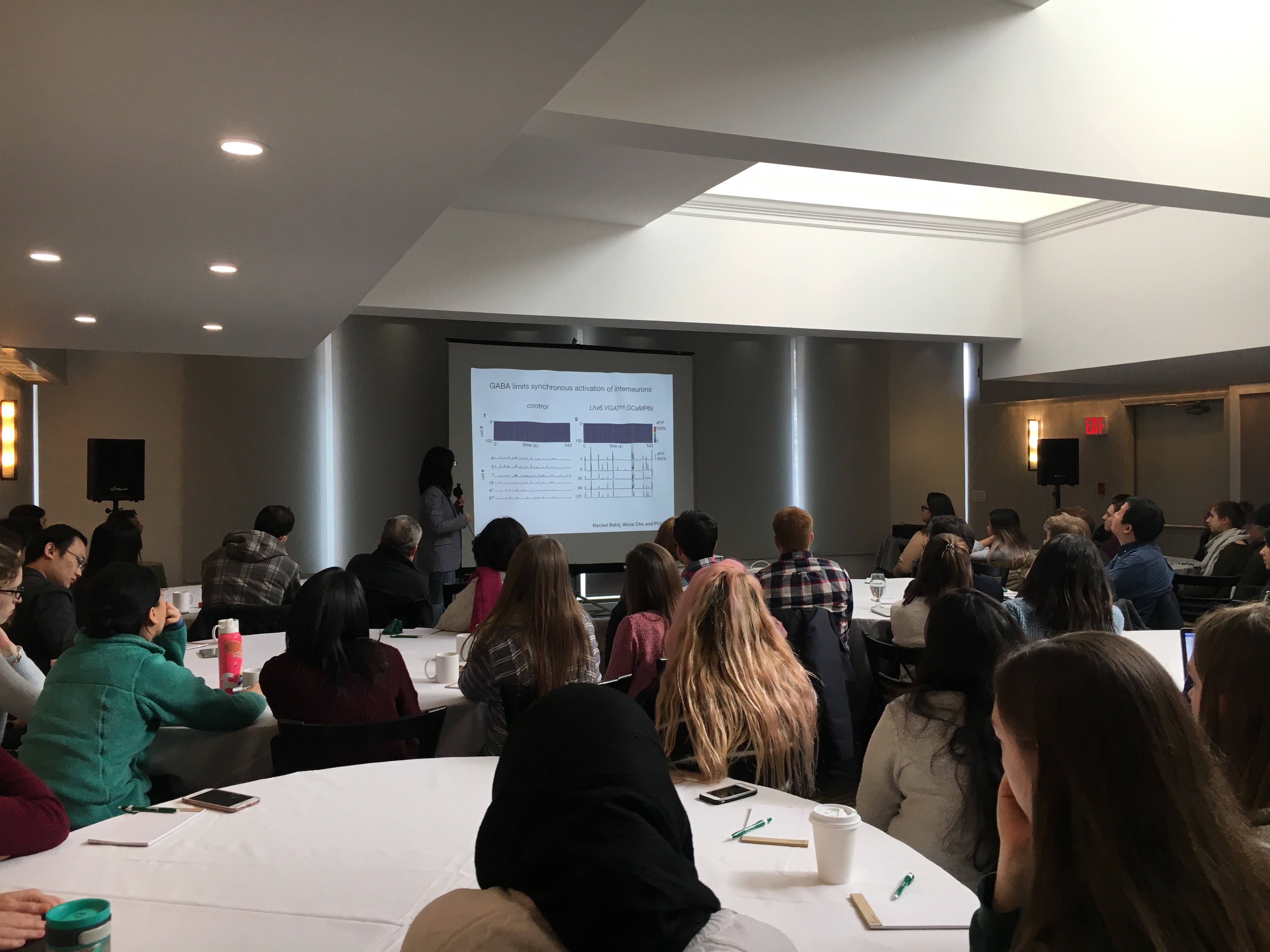 Presentation by Dr. Li Gan, Ph.D., Director, Appel Alzheimer's Institute 
Presentation by PhD student Xihe Xie, Ashish Raj Lab at UCSF. 
After the talks and presentations, students and faculty checked into their respective rooms and enjoyed a few hours of bonding and relaxation as some ventured on a snowy hike, visited local tourist hubs, or had roamed throughout the snowy Interlaken grounds.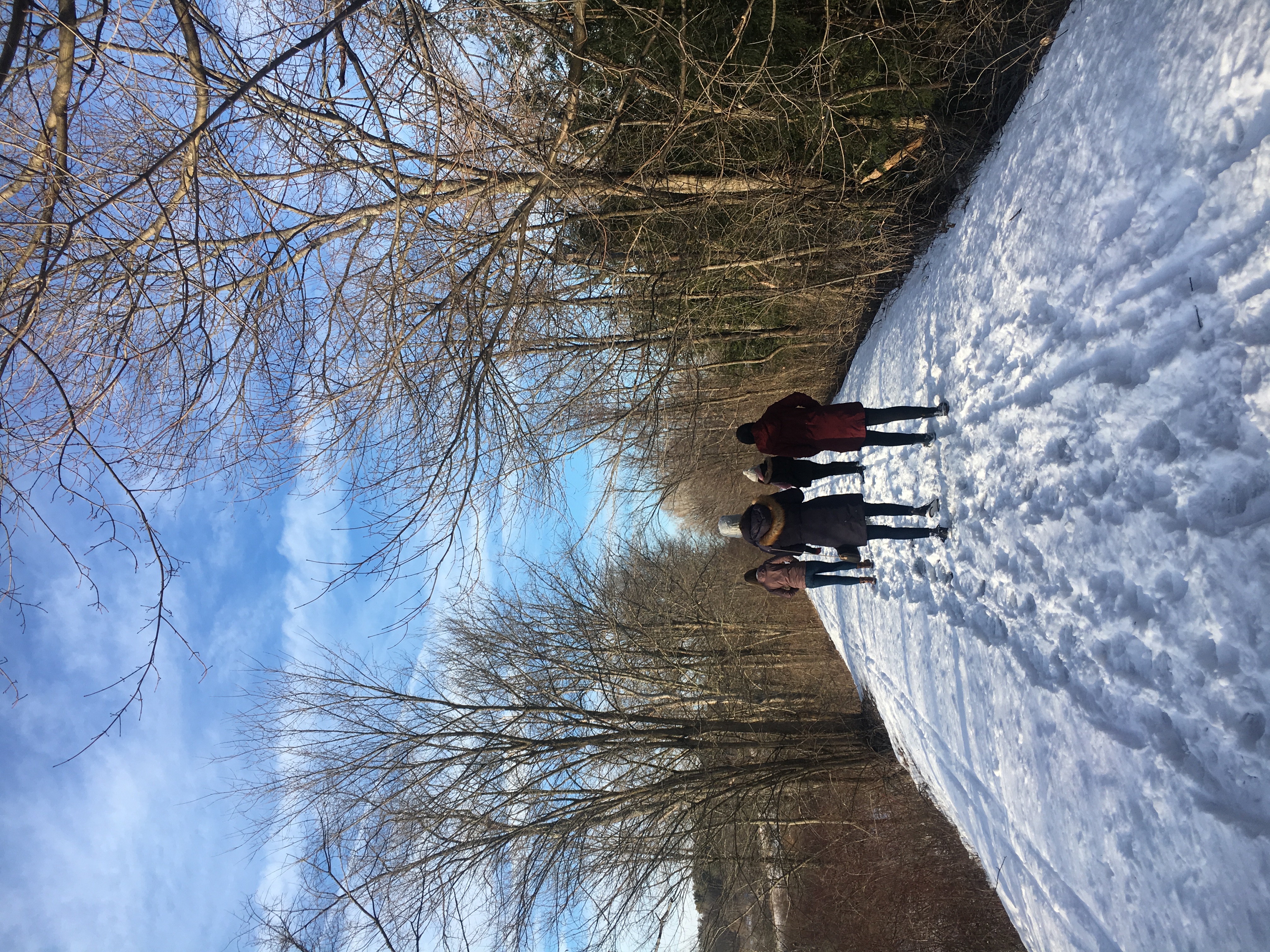 Hiking through the Turnip Top Trail in Connecticut 
Following the days presentations and afternoon activities, faculty and students gathered again for dinner and a happy hour in which the BMRI Paper of the Year was announced by Director of the BMRI, Costantino Iadecola, MD and was awareded to Brain and Mind Research Institute's Giuseppe Faraco, MD/Ph.D. The evening's sessions ended with the 1st Year Graduate Student tradition of the Faculty Roast which was enjoyed by all.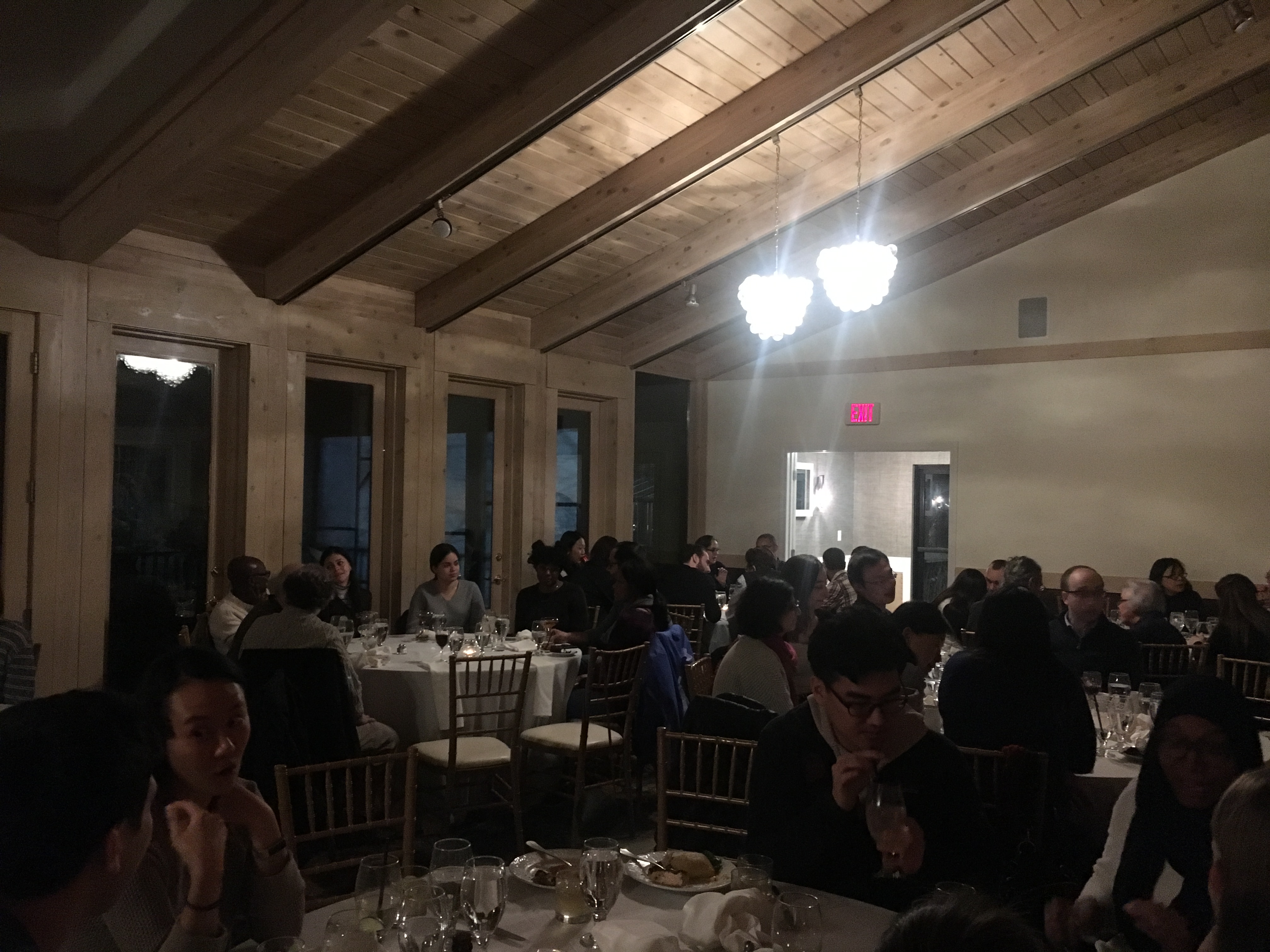 Retreat Dinner with Faculty & Students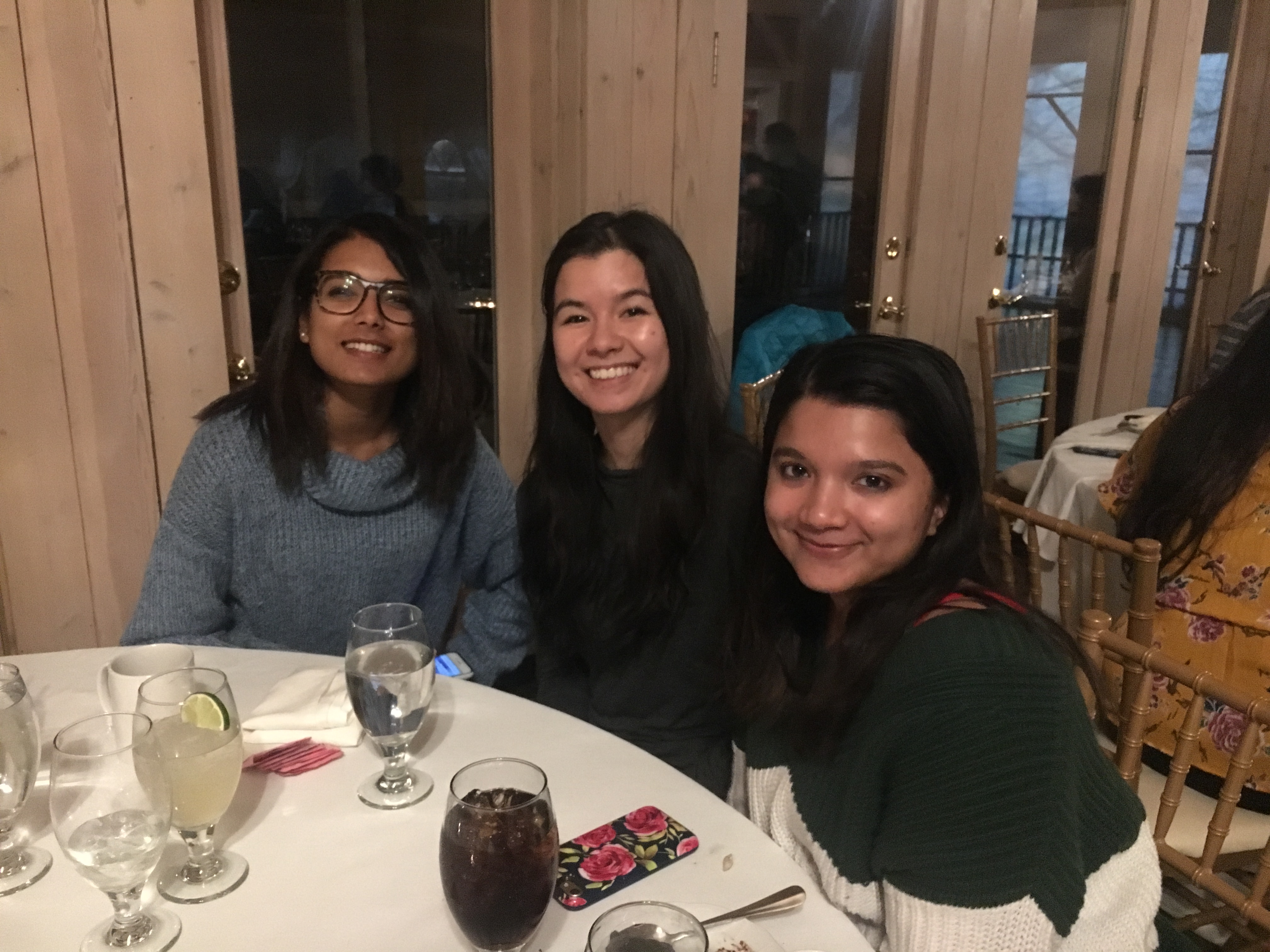 1st Year Students (Left to Right) Tanya Jain, Chloe Lopez Lee, and Shadia Farah
Day 2 of Retreat
Day 2 began with breakfast for faculty and students. Shortly before lunch, students and faculty gathered for a poster session by 10 of our current Neuroscience Graduate Students. Faculty judged for "Best Poster". 1st Place was awarded to 2nd Year Student's Andrew Lee & Anjana Krishnamurthy of the Alex Joyner Lab, 2nd Place was awarded to 2nd Year Samantha Schaeffer of the Josef Anrather Lab.  Following posters, attendees relocated to the main room to resume the day's activities which included student presentations, blitz talks and updates on the Neuroscience Graduate Program led by Neuroscience Program Director, Giovanni Manfredi MD., Ph.D. The student presentations give faculty and student peers insight into current research being done. The talks are informative and encourage relationships and collaborations. Keeping up with tradition, each student who does not give a formal presentation delivers a 3-minute "Blitz" talk to summarize their research projects. Students are encouraged to get creative and often write poems, songs, and develop animated displays of their lab work... and they do a great job! Activities and talks ended at 3:00 PM, shortly after faculty and students were well rested and prepared for the drive back to New York City - it was a great retreat enjoyed by all!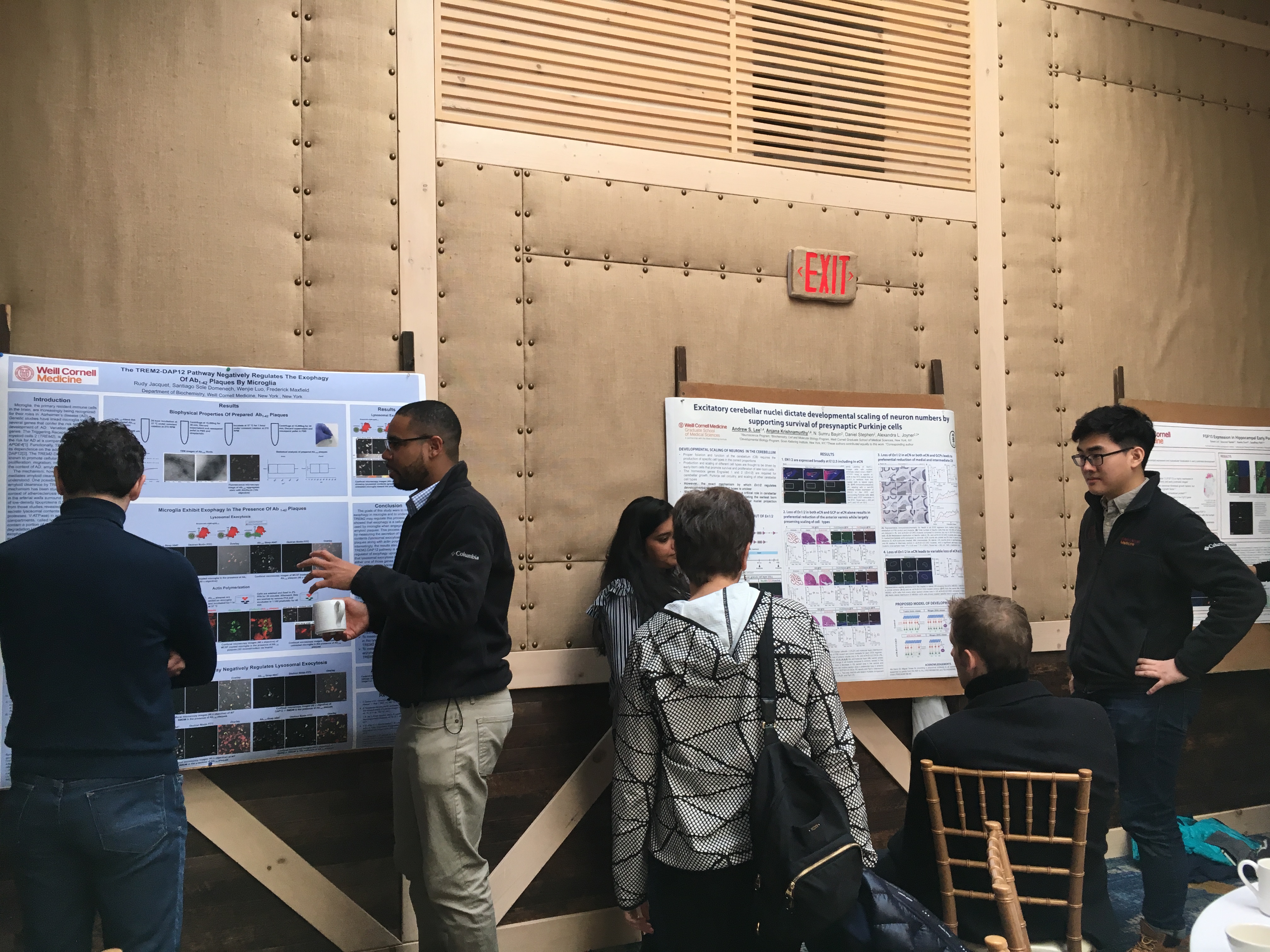 Graduate Student Poster Session (Left to right: Rudy Jacquet, Anjana Krishnamurthy, Andrew Lee)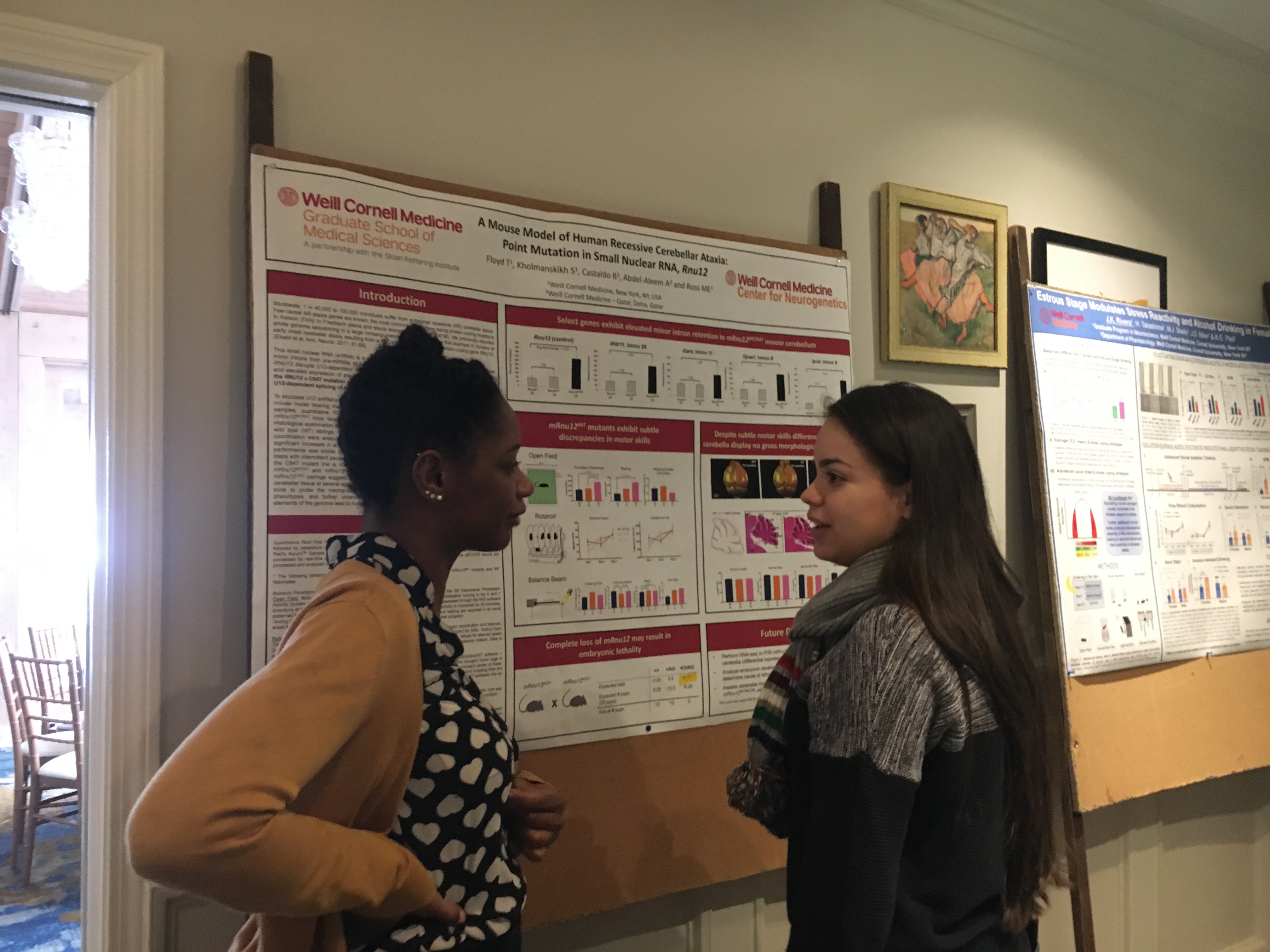 Graduate Students (Left to Right: Taylor Floyd and Katherine Lopez)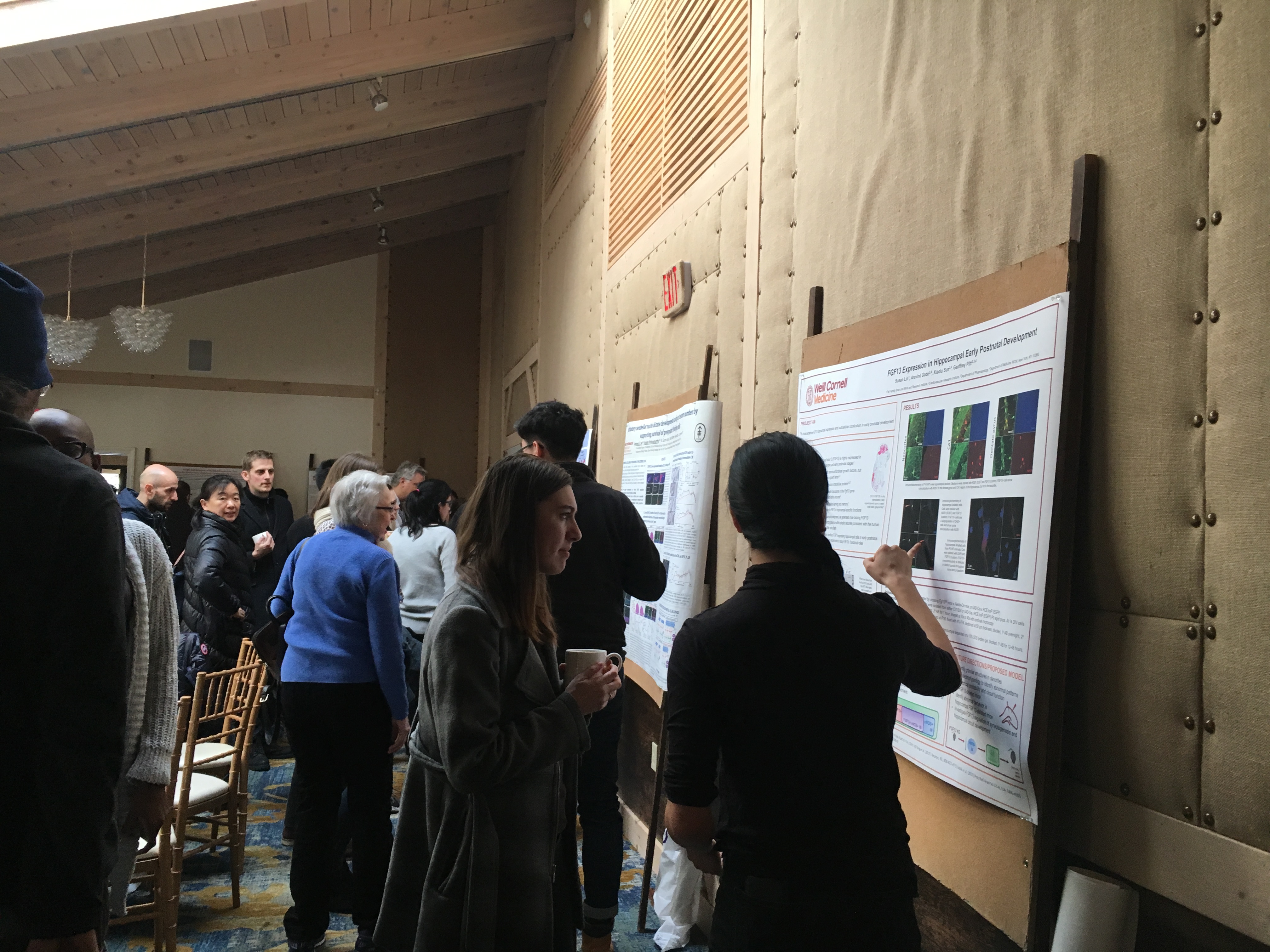 Graduate Student Poster Session (Pictured: Grad Students Lauren Komer & Susan Lin)