Dilek Colak, Ph.D.
Associate Professor of Neuroscience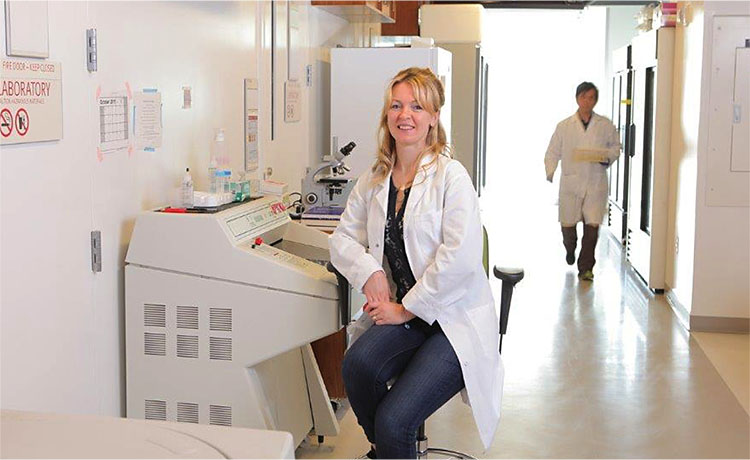 Our Mission
Our mission is to understand the molecular mechanisms of neurodevelopmental and neurocognitive diseases such as autism and schizophrenia. Our projects focus on RNA molecules and how they control neuronal development. We also would like to understand the contribution of glial cells and interneurons to defects seen in neurocognitive diseases.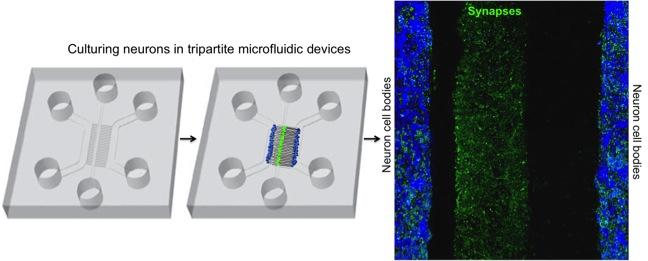 Goals
We are currently investigating the role of RNA degradation pathways at human synapses as impaired synaptic activity is considered to be the key determinant of majority of cognitive illnesses. RNA regulation has been implicated in brain plasticity and learning and memory, and RNA translation and degradation pathways have been recently linked to neurocognitive diseases. To study dendrite events or to isolate synapses, we use microfluidic devices. We generate cortical neurons from human induced pluripotent stem cells (iPSCs) and culture these neurons in microfluidic devices. To study the role of RNA regulation in cognitive function, we perform behavioral tests using mice.
We are also investigating the temporal events in the progression of autism and schizophrenia. Abnormalities associated with these diseases include changes in neuronal size, spine number/maturation, migration and dendrite arborization.  However, a detailed description and timing of these changes in autism and schizophrenia brains are not known. To study these events, we generate brain-like cerebral organoids from autism or schizophrenia patient-derived iPSCs. Cerebral organoids also recapitulates the generation of astrocytes, oligodendrocytes and interneurons. We are addressing the role of these cells in in neurocognitive diseases by cross-species cell transplantation approach. Our studies employ numerous in vitro and in vivo techniques including stem cell culturing and cell transplantation, respectively.
Our research will provide a unique approach toward understanding the pathogenesis of synaptic abnormalities in neurocognitive diseases. Our studies will provide novel insights into the molecular mechanisms underlying the synaptic dysfunction seen in neurocognitive diseases, and potentially lead to the identification of novel therapeutic targets for these complex diseases.  Our work will also shed light on fundamental questions in mRNA regulation in synapses. 


Lab Members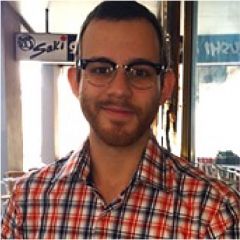 Michael Notaras, Postdoctoral fellow: Michael comes from Australia and holds a PhD in neuroscience from the University of Melbourne, Australia, where he studied the role of a neurotrophin coding polymorphism in sensitivity to stress and stress-induced brain remodelling. His work has led to five first author publications, including two in Molecular Psychiatry (Notaras et al., Molecular Psychiatry 2015; Notaras et al., Molecular Psychiatry 2016). He joined the Colak laboratory in 2016 to obtain postdoctoral training in the use of induced-pluripotent stem cells, 3D organotypic culturing methods, xenografting, microfluidic devices, and synaptic biology. Michael's primary academic interest is the neurobiology of mental disorders, and he currently works on projects that seek to elucidate the mechanisms of brain aberrations that lead to schizophrenia and autism. When not in the laboratory, you may see Michael exploring New York's food scene or find him writing in one of the many cafés on the Upper East Side of Manhattan. 
Megan Allen, Postdoctoral fellow: Megan recently finished her PhD studies in Georgetown University, Washington-DC, in the neuroscience program. Her work revealed that the protease MMP-1 regulates synaptic plasticity through increases in intracellular Ca2+ concentrations and dendritic arborization in hippocampal neurons in vitro and in vivo (Allen et al., Scientific Reports 2016). In addition to her first author paper, she has published five co-author papers during her PhD studies. Megan is currently working on projects that explore the role of glial cells in idiopathic autism. The techniques she mastered make her an excellent fit to the lab: Primary hippocampal cultures, receptor internalization, live cell Ca2+ imaging, SDS-PAGE, dendritic Sholl analysis, in vivo spine analysis, and network activity recording with multielectrode arrays.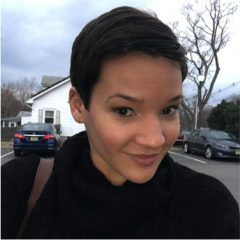 Nicole Volk, Research technician: Nicole received her BS degree in Biochemistry at Rutgers, State University of New Jersey. During her undergrad research assistant studies, she studied post-transcriptional regulatory elements of neocortical neurogenesis; specifically focusing on RNA binding proteins CUGBP1 and HuD. During her first laboratory technician appointment, and expanding upon her undergraduate studies, Nicole investigated the role of mRNA decapping enzymes, DcpS and Dcp2, in neocortical neurogenesis. She joined the Colak laboratory in May 2016. In addition to routinely preparing microfluidic devices, Nicole is responsible for ordering, perfusion, tissue sectioning, maintaining mouse colonies and genotyping.
Past Lab Members

Shellie-Ann Dick, rotation student
Jacques Lara, research volunteer 


Select Publications
Deglincerti, A., Liu, Y., Colak, D., Hengst, U., Xu, G., Jaffrey, S.R. Coupled local translation and degradation regulate growth cone collapse. Nat Commun 6:6888 (2015)
Colak, D., Zaninovic, N., Cohen, M.S., Rosenwaks, Z., Yang, W.Y., Gerhardt, J., Disney, M.D., Jaffrey, S.R.  Promoter-bound trinucleotide repeat mRNA drives epigenetic silencing in Fragile X syndrome. Science 343:6174(2014).
Gerhardt, J., Tomishima, M., Zaninovic, N., Colak, D., Yan, Z., Zhan, Q., Rosenwaks, Z., Jaffrey, S.R., Schildkraut, C.L. The DNA replication program is altered at the FMR1 locus in fragile X embryonic stem cells. Mol Cell 53: 19-31 (2014).
Colak, D., Ji, S.-J., Porse B.T., Jaffrey, S.R. Regulation of axon guidance by compartmentalized nonsense-mediated mRNA decay. Cell 153:1252-65 (2013) (Previewed by Nicolas Preitner, Jie Quan and John G. Flanagan, Cell 153:1185-7).
Sirko, S., Behrendt, G., Johansson, P.A., Tripathi, P., Costa, M., Bek, S., Heinrich, C., Tiedt, S., Colak, D., Dichgans, M., Fischer, I.R., Plesnila, N., Staufenbiel, M., Haass, C., Snapyan, M., Saghatelyan,  A., Tsai, L.H., Fischer, A., Grobe, K., Dimou, L., Götz, M. Reactive glia in the injured brain acquire stem cell properties in response to sonic hedgehog. Cell Stem Cell 12:426-39 (2013).
Mira, H., Andreu, Z., Suh, H., Lie, C.D., Jessberger, S., Emeterio, J.S., Hortigüela, R., Marqués-Torrejón, M.A., Nakashima, K., Consiglio, A., Colak, D., Götz, M., Fariñas, I., and Gage, F.H. Signalling through BMPR-IA regulates quiescence and long-term activity of neural stem cells in the adult hippocampus. Cell Stem Cell 7:78-89 (2010).
Jawerka, M., Colak, D., Dimou, L., Spiller, C., Lagger, S., Montgomery, R.L., Olson, E.N., Wurst, W., Göttlicher, M., Götz, M. The specific role of histone deacetylase 2 in adult neurogenesis. Neuron Glia Biol 6:93-107 (2010).
Colak, D., Mori, T., Brill, M.S., Pfeifer, A., Falk, S., Deng, C., Monteiro, R., Mummery C., Sommer, L., Götz, M. Adult neurogenesis requires Smad4-mediated bone morphogenic protein signaling in stem cells. J Neurosci 28:434-46 (2008).
Buffo, A., Rite, I., Tripathi, P., Lepier, A., Colak, D., Horn, A.P., Mori, T., Götz, M. Origin and progeny of reactive gliosis - a novel source of multipotent cells in the injured brain. Proc Natl Acad Sci U S A 105:3581-6 (2008).
Ma, L., Cantrup, R., Varrault, A., Colak, D., Klenin, N., Götz, M., McFarlane, S., Journot, L., Schuurmans, C. Zac1 functions through TGFbetaII to negatively regulate cell number in the developing retina. Neural Develop 2:11 (2007).
Secondary Appointment:
Pediatrics, Gale and Ira Drukier Institute for Children's Health
Collaborators:
Dr. Miklos Toth, Pharmacology
Dr. Olivier Elemento 
Dr. Eric Klann (NYU)
Focus Areas:
Neurodevelopment
Lab Head(s):
Colak, Dilek